Posted on:

Sep 18 2012

Category :Windows > Windows7installsetup
Views: 22617 | Subscribe
Hi was installing a HP deskjet380 all in one, and windows update popped up with an update. which failed. "WindowsUpdate_800F020B""WindowsUpdate_dt000"  did some searching with no results.Let me say this is the second time installing the software but the first time I never got an update notice.did check Compatability for vista 64bit, it does work just not all FunctionsRunning Windows 7 RC  64BitDell 670Intel Xeon CPU 3.00GHz 2.99GHz 2 ProcessorsRam 3.00GBATI 1650 Pro PCIe 512Mb4 Hard Drives
Try to install the printer driver manually .
Go to Control Panel\Hardware and Sound\Devices and Printers
1. Click Add a printer

2. Click Add a local printer
3. Select appropriate port and click next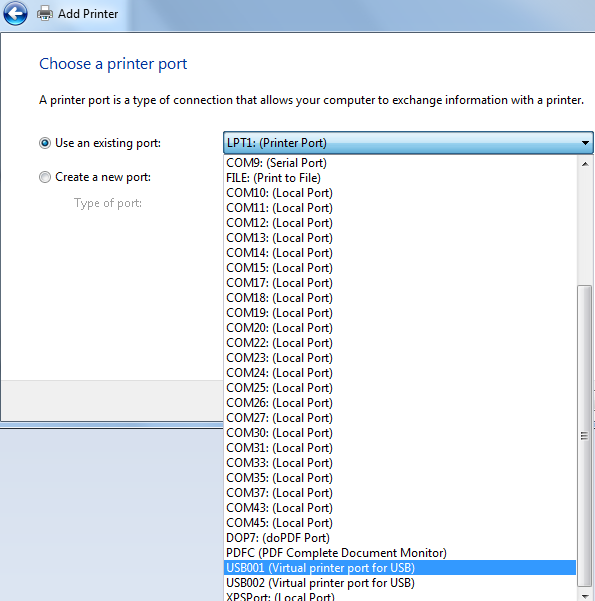 4. Click "Have Disk" and browse to the folder where the driver is located, then press ok and then Next.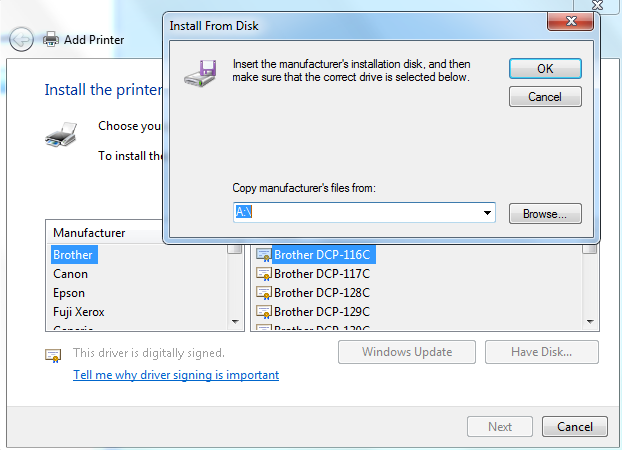 5. Finish the installation .
This posting is provided AS IS with no warranties and confers no rights! Always test ANY suggestion in a test environment before implementing!
Post your comments/solution
Bitdefender Antivirus for Mac and PC